How to Get Involved in Tracky Dack Day
Participate
Register here to participate! Sign up as an individual, a group, workplace, school or other fundraising team.
Register
Donate
Want to show your support, but aren't in the position to participate? Donate directly to TLC for Kids through this Donate page.
Donate
Get inspired with some Fundraising Ideas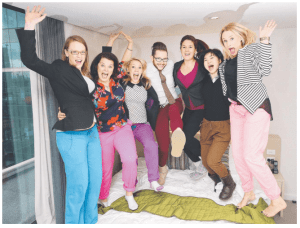 Sponsor
Partner with TLC for Kids: Tracky Dack Day is the perfect opportunity for your organisation to support a worthy cause.
Sponsor